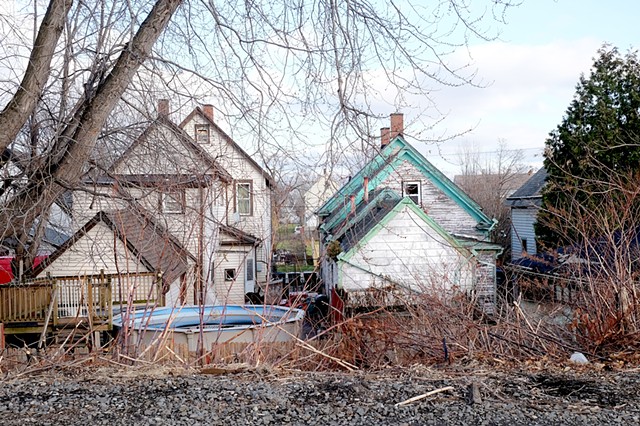 Image: Untitled (Pool) from Belt Line: Hiding In Plain Sight
Molly Jarboe is a Buffalo based artist, originally from Omaha, NE. She received a Bachelor of Fine Art from the Kansas City Art Institute and a Master of Fine Art from the University at Buffalo.
Her photography and writing explore the faultlines that emerge when memory and landscape collide. Across her body of work she photographs cityscapes and natural landscapes, referencing a documentary style while embracing digital methods to recontextualize the images. She is concerned with representing experiences more than documenting actual events.
MJ